I love to sew, but I seriously haven't had the time in literally ages.
When I dusted off my lovely trusty old machine I come to find out that storage ghosts have been playing with it and broke my backwards button.
Eventually I need a new sewing machine. Studley thinks I can make mine work *which I can* but who doesn't want a new one.
Until then I continue to collect these LOVELY fabrics...which again...drives Studley INSANE! But whatever...it's my job.
But of course before I get it a machine I needed a dress. I have been shopping and shopping for pillow case dresses FOREVER. Mostly because when you see them you think "oh, gee. I could do that myself" or "um well that kind of looks tacky" and to be honest...some of these dresses out there are just that..."tacky". Cheap ribbon is used to tie up the sides? What ever happened to craftsmanship? Seriously?
So I continued to shop....and shop, and shop, and shop and shop...and then WAIT. What is this? The most adorable dresses in the fabrics I've been dying for...because let's be honest...they're gorgeous!
Which brings me to the point....Etsy is such a lovely place...
a place where I found Marissa Smith.
The most brilliant, accommodating seamstress, I think, I have ever met!
Her shop can be found
HERE!
It's called "Creative Bee by Marissa Smith". She is just that! Amazing!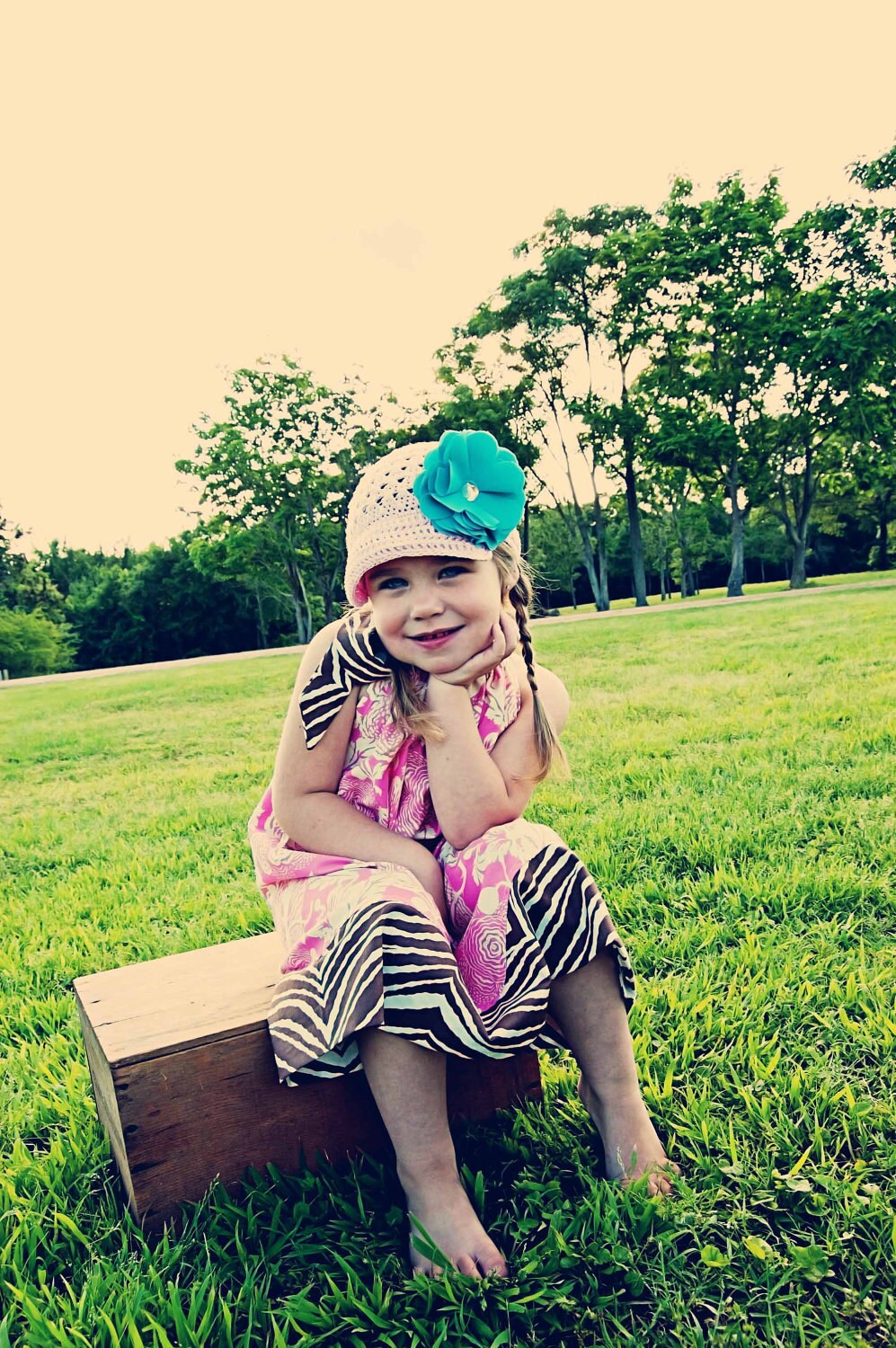 I'm shopping for Hadleigh's birthday present. Literally on her birthday because I have been searching for weeks...and finally I see this picture. I'm in love. It's perfect. Then I say well shoot, I need it by next Sunday, I wonder if she can do it...
Wouldn't you know she could!
This is my Hadleigh in her beautiful custom dress from Creative Bee. I love it. When I got it (literally 3 days after I paid for it) I just fell in love with it. The quality is just AMAZING.
The fabric is designer.
It's everything you're looking for in a boutique style dress from a SAHM!
So if you're looking for dresses, or skirts, or anything of the kind...you should go check out her shop.
I am so thrilled with her work I just bought another dress for my little princess...
Yes I'm shameless...that is a headband I just made specifically to match this dress...turned out adorable!!!
(want to order one? shoot me an email at {lovehadleighdesigns(at)gmail(dot)com})
Ok. I'm done for now. Go check her out..because she's pretty awesome! :) She also makes women's shirts...so you could definitely get a matching outfit with your princess! :):)
Until next time! :)
Xoxo,